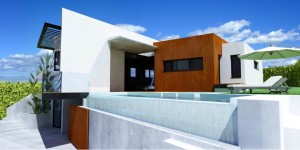 If you are looking for a modern home that suits your needs, MHC Casas Modernas by Individualhomes is your builder company in Malaga, Marbella and the rest of Costa del Sol. We are German experts in the construction of modern and contemporary homes. We combine different styles to adapt to your needs and desires from classical cozy family home style to a customized luxury villa. Your imagination is our goal for creation, bringing all your desires and ideas to reality. Modern Houses – MHC Casas Modernas is a builder company in Malaga and Marbella  and is a group of highly qualified designers and architects. We build based on your individual priorities to design the modern home you've always wanted. Share your ideas, wishes and concept with us. We will give you the unique shape of a German and modern architecture to realize your ideal home.
We build projects in Malaga and Marbella, modern homes at your fingertips!
MHC Casas Modernas by Individualhomes builds with high quality and very attractive prices in short periods of time. In addition to achieving your personal residence at the highest level, your safety is our main priority. Our customers receive a guaranteed fixed price, and benefit from an extended warranty for latent defects SIA.
Building your dream house with the highest quality!
MHC Casas Modernas by Individualhomes – your building company in Marbella with experts in architecture, ecology, economics, and art. Together we combine over 100 years of experience, which guarantees the safety of your project. Our constructions are gentle with the environment and with your budget.
Modern houses

with 

MHC Casas Modernas by Individualhomes

 

i

n

Marbella!
Our modern homes are based on harmony and balance regarding the interior and exterior design. We build unique homes that will fulfill your requirements  while representing the requirements of the 21st century.
Modern

residencial

design

 is 

perceived

 as 

personal

and

different,

unique.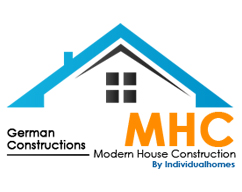 The unique design of our modern houses is characterized with fusion of modern styles with sustainable materials, with the aim of creating an incomparable home. Our architecture is shaped by modernity, based on personal the requests of each client. MHC Casas Modernas has been working for over 20 years with the sole purpose of making your dreams come true through to the last detail, respecting your wishes with our great qualities and sustainable materials. We are the answer when it comes to modern homes, because we build with quality and a good price performance ratio. Modern houses – houses you always wanted.
MHC Casas Modernas

 by Individualhomes, the building 

company in

Marbella

with secure and

fast building 

systems

.
We build
special villas
for
special people.
If you would like to build

your own dream home

in

Spain

 i

n the

Costa

del

 S

ol,

 but have

 concerns because

you live in

a another country

 t

hen we

are

the right partner

for you

, without a doubt.

Our

new buildings

 the category

of the best quality

villas

in Spain.
There are reasons

why the

villas

built by us

 are described as

luxury villas with high

standard

.
The reason

lies in our perfect

planning and

 well 

qualified

personnel!
Building

will become pleasant for you 

as we work

closely with you

and

respond to

your needs

in order to achieve

the

most optimal

efficiency

, comfort and style.
The work

carried out

accurately

and our

attention to detail is what will

make

 

your new property

unique and

ensure the

 

future value of

 your property.
But most importantly

, we create villas that are

 a pleasure

to live in.

We specialize in

modern villas

and

are

happy to

show you some

of our completed

villas.
Selecting
a builder
for the improvement
of a project
is an important and
often
difficult decision.
Do you want to
 sell your home
and need to achieve
the best
price
so you are considering renovating
 the house
before selling
?
Or
 do 
you wish to upgrade
an older home
 to
 your current needs and
 need to 
modernize it
?
We will show you where the added value lies and find the best solution to your needs. We assure you to use only the best materials and to maintain the quality of the renovation work accordingly high.
We will make the decisions easier, because we work with previously reliable estimates and design proposals. We guide you through the renovation, step by step, from planning to completion. You can sit back and experience it, we will realize your dream.
MHC Casas Modernas is a building company in Marbella, Malaga and the rest of the Costa del Sol.